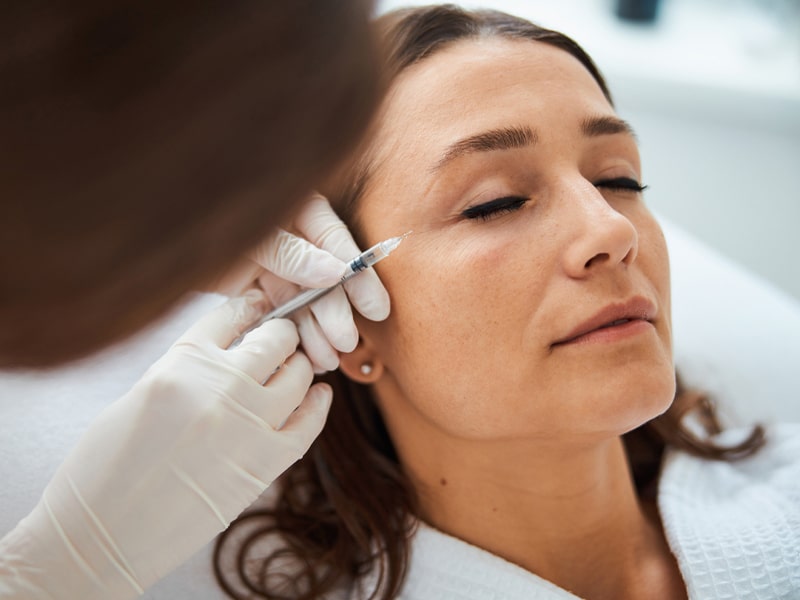 Wrinkle Prevention Treatments in Milford, PA
As we age, our skin begins to lose its elasticity, causing wrinkles to form and skin to sag. Though the wrinkles on our faces prove we've experienced excitement and adventure, it doesn't mean they should be a constant reminder of the years passing by. Thankfully, a|k Studios provides various wrinkle-reduction treatment options to alleviate unwanted fine lines and wrinkles.
Botox® Treatments for Wrinkle Reduction
Botox injections, also known as botulinum toxin, improve your appearance by relaxing muscles that cause fine lines and wrinkles. Botox is injected in small doses to the desired area, blocks nerve signals to the muscles, and causes them to stiffen. Whether you're suffering from excessive frown lines, crow's feet, or smile lines, Botox could be the solution for softening your appearance and preventing creases from deepening.
The aestheticians at a|k Studios will conduct a thorough skin analysis and discuss a beneficial dosage of Botox that should be injected into your desired facial area. Additionally, we'll explain how many treatments you'll need to see optimal results. If you're ready to take back control of your facial expressions, contact us today to schedule a consultation.
Benefits of Botox Treatments
This completely customizable injectable has the power to eliminate wrinkles temporarily.
Non-invasive & non-surgical
Xeomin® Treatments for Frown Line Reduction
Acting similarly to Botox, Xeomin injections can smooth the appearance of wrinkles and prevent further lines from appearing. This non-invasive muscle relaxer is another form of botulinum toxin that can temporarily freeze the muscles in a designated area.
When wrinkles seem to have doubled overnight and your confidence has subsided, Xeomin is the answer you've been searching for. The professionals at a|k Studio will discuss your skincare goals and concerns and explain which injectable treatment is right for you. If you're ready to take back your skin and look younger than ever, schedule a consultation today!
Benefits of Xeomin Treatments
When the muscles are injected with Xeomin, they relax, making wrinkles invisible for at least four months. Xeomin can be applied to the forehead, corners of the mouth, crow's feet, neck, and more for a youthful appearance.
Smoothes the appearance of wrinkles
Prevents further wrinkling
No added fillers involved
Dysport Treatments for Wrinkle Reduction
Standarly used to treat glabellar lines—frown lines that appear between the eyebrows—Dysport is a wrinkle reduction injectable that acts similarly to Botox and Xeomin. Dysport is an FDA-approved treatment that is injected into the targeted facial muscle, slowly freezing them into place.
Additionally, Dysport can be used alongside a filler to receive more impressive results. If you're new to the world of injectables and wish to prevent deeper, more defined frown lines, Dysport may be the solution for you. Contact a|k Studios today to schedule a consultation and discuss your options with our aestheticians.
Benefits of Dysport Treatments
This wrinkle reduction injectable works quicker than other botulinum toxins, with visible results as quickly as two or three days.
Natural overall appearance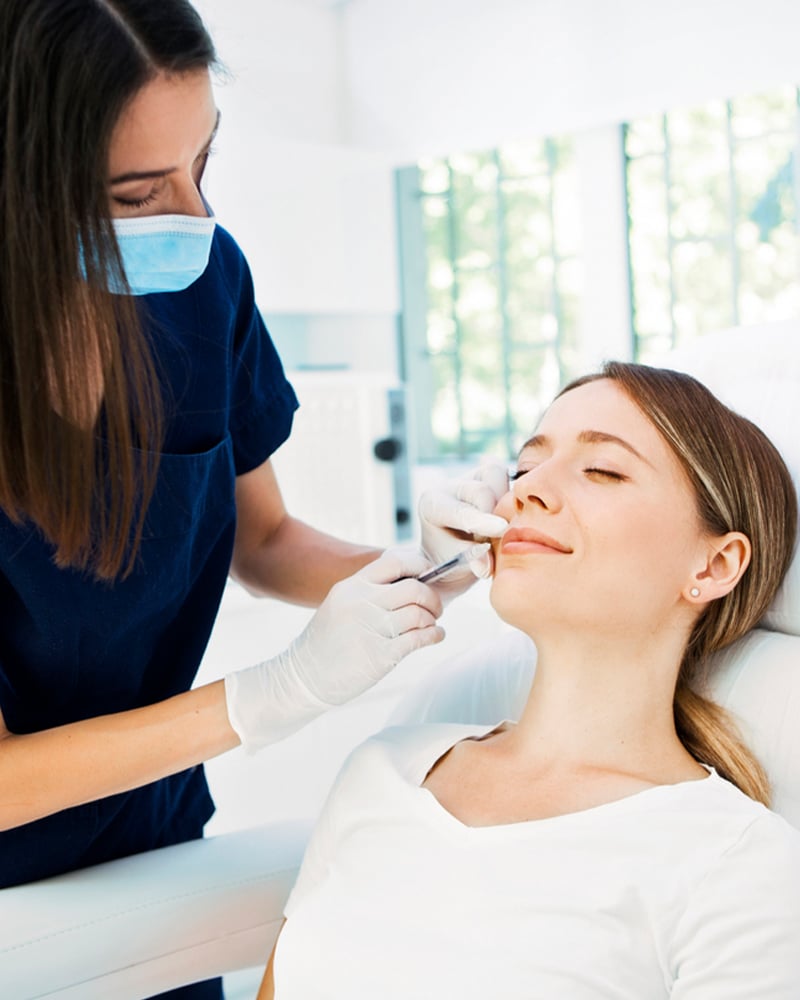 Take Action Against Aging with Wrinkle Reduction at a|k Studios
Fine lines and wrinkles are inevitable, but they are also preventable with proper cosmetic injectables. Take a look in the mirror and love your face again with wrinkle reduction treatments from a|k Studios. With our professional technology and experienced aestheticians, we have the capability to breathe new life into your appearance and boost your confidence once again.
When you visit a|k Studios in Milford, PA, you become a part of our compassionate beauty tribe. With wrinkle reduction treatments that include Botox, Xeomin, and Dysport, you can smile once again at the person staring back at you in the mirror. Call us at (570) 832-1946 to schedule your appointment or contact us online today.
Wrinkle Reduction FAQs
Both Xeomin and Botox are similarly effective options for smoothing out frown lines. Because Xeomin does not contain additional additives—only botulinum toxin type A—this injectable may be a better option for those that suffer from skin allergies or have found they've become immune to other injectables like Botox. Additionally, Xeomin provides quicker results than Botox, but both last about the same amount of time.
If you're unsure of which injectable option to choose, the aestheticians from a|k Studios can provide you with an in-depth consultation to find the proper treatment for your needs. Contact us today to get started.
Unfortunately, wrinkles are not a 100% preventable aspect of aging. But, wrinkle reduction solutions such as Botox, Dysport, and Xeomin can reduce fine lines and wrinkles for an extended period (three to six months). Each injectable does require additional appointments, but the professionals at a|k Studios will discuss the frequency of your visits in more detail after your first initial consultation.
There are a variety of factors that contribute to the form of fine lines and wrinkles, including:
Aging
Overexposure to ultraviolet light
Smoking
Repeated facial expressions
Though there are a few ways to prevent wrinkles from forming, such as using sunscreen when outdoors, moisturizing regularly, eating a healthy diet, and avoiding smoking, the only way to "reverse" wrinkles is through a cosmetic procedure like injectables. Contact the professionals at a|k Studios to learn more about your wrinkle reduction options.