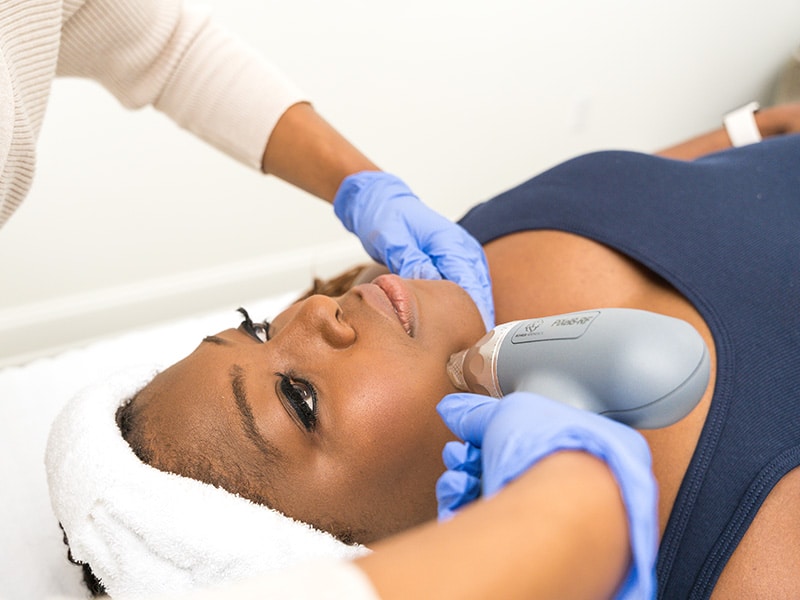 Effective Melasma Treatments in Milford, PA
So much of our identity is contained within our faces, but for those of us suffering from melasma, broadcasting your truest, most confident self can be a chore. At a|k studios, we have the leading-edge melasma treatments and skincare products you need to take back your face so that you can live authentically.
ZO® Topical Treatments & Skincare Products for Melasma
ZO skincare products have made a name for themselves by using legitimate science to deliver genuine results. Some ZO products (Pigment Control Creme 4% HQ) can even help with melasma as a topical treatment.
Due to the medicinal properties of ZO products, we are currently restricted to providing these treatment options in person only. If you call our office at (570) 832-1946 we can help you get setup today!
Similarly, Circadia skincare products put decades of experience and dozens of clinical studies into every product they make—especially those designed to tackle melasma. Circadia's Bright White Serum, White Veil Brightener, and Licorice & Bearberry Brightening Mist can all advance the plot against the uncomfortable story of melasma spots.
Benefits of ZO, Circadia, & a|k Brand Skincare Products
Easy, at-home application
Part of your existing routine
TCA Peels for Melasma
You've heard of chemical peels before, but TCA (trichloroacetic acid) peels are specially designed to improve melasma spots and symptoms. Available in various strengths and intensities, TCA peels encourage the shedding of dead skin, oils, and toxins, while promoting the development of healthier cells.
TCA peels come in superficial, medium, or deep varieties depending on your skin sensitivity and desired outcomes. Past studies have demonstrated a link between TCA peels and the successful reduction of melasma spots.
Benefits of TCA Peels
Quick (30 minute appointments)
Improves skin texture & health
Pico Laser Treatments for Melasma
For many of us, melasma can be a lifelong condition, starting in our 20s or 30s. For others, a sudden change in hormones (such as pregnancy) can lead to dark splotches on our faces. Thankfully, for both chronic and rapid-onset melasma, pico laser treatments offer a way forward.
The pico laser (so called because it delivers energy in picosecond bursts) works by honing in on the pigment responsible for melasma patches. Light energy translates to heat energy in these pigments alone, breaking them up so that they can be processed out of the body. What remains is smooth, naturally-pigmented facial skin and a boosted sense of confidence with less likelihood for melasma outbreaks in the future.
Benefits of Pico Laser Treatments
Boosts collagen production
Reduced chance of melasma recurrence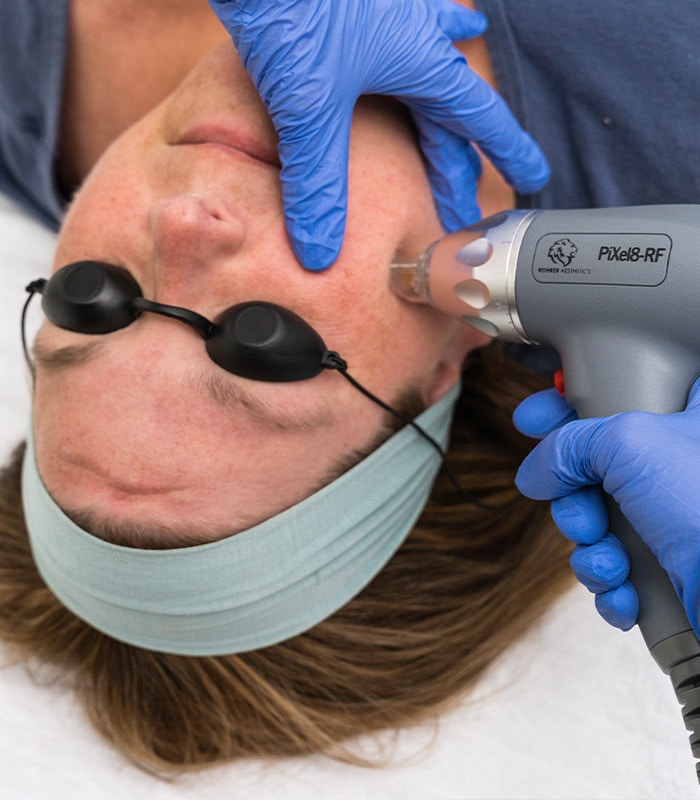 Don't Settle for Melasma. Fight Back with a|k Studios in Milford, Pennsylvania
Melasma may not have a "cure" just yet, but it certainly does have treatments. Don't let melasma splotches define or confine you. By choosing any one of our fantastic melasma treatment options, you're standing your ground and taking back your confidence.
When you visit a|k Studios in Milford, PA, you're part of the family, part of the fun, and part of our compassionate beauty tribe. With our suite of melasma treatments and leading-edge skincare products, you can make progress in your struggle against melasma. Call us at (570) 832-1946 to schedule your treatment or contact us online today.
Melasma Treatment FAQs
Melasma has two known common causes: light and hormones. Melasma occurs when groupings of pigment-producing cells in your skin overproduce, causing discolorations across wider areas. Certain wavelengths of light (UV, infrared) can trigger pigment overproduction, as can sudden changes in hormone levels (such as pregnancy). Additionally, certain medications may contribute to the development of melasma patches. Melasma is also thought to be a hereditary condition in some cases.
Unfortunately, melasma is a chronic condition with no known "cure." That said, melasma has an abundance of successful treatment options—one of which is bound to suit and make a difference for you. From laser light to skincare products to TCA peels, you can find relief from chronic melasma.
Melasma is most troublesome when it occurs on the face, usually on the cheeks, forehead, chin, nose, and above the upper lip. In less frequent cases, melasma spots can also appear on the chest, arms, and back.