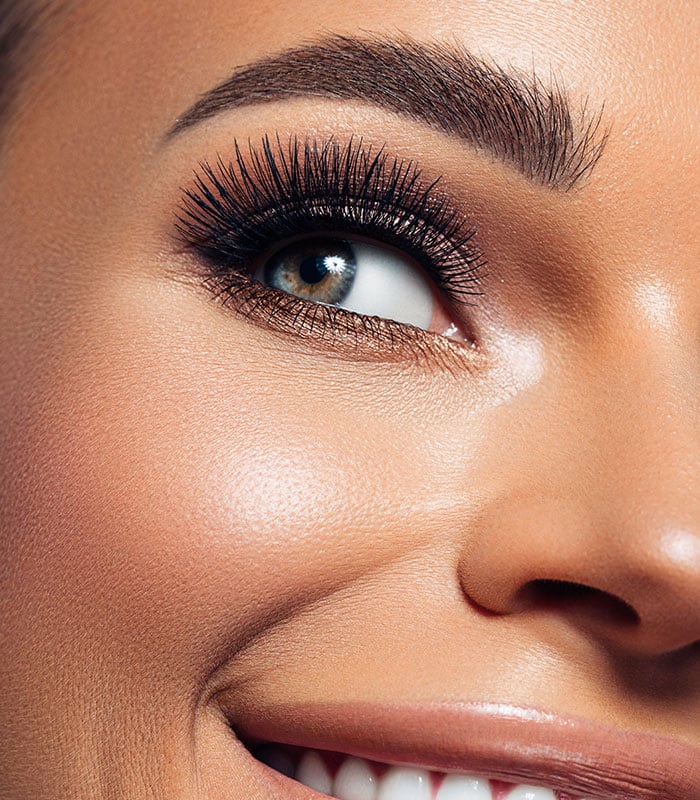 Achieve the Perfect Brows in Milford, PA
If the eyes are the "windows to your soul", then your eyebrows are the "curtains". As they frame and protect our eyes, the eyebrows impact the look of our facial features and overall appearance. And, if you're self-conscious about thinning or small eyebrows, it can feel like that's all anyone notices about you.
Whether you've experienced hair loss or just want to enrich your allure– Microblading is a safe, effective treatment for one of your most prominent features. At a|k Studios in Milford, PA we offer Microblading to restore thicker, fuller eyebrows. This semi-permanent, cosmetic procedure uses pigments to create stunning brows and is fully customizable.
Microblading For Fuller Eyebrows
To begin, you'll discuss your eyebrow preferences with our resident micropigmentation artist. There are a variety of brow styles, so we can help you decide what's best for your skin tone and facial structure. Next, we'll map out where pigment will be placed (a process called eyebrow mapping) so you'll know exactly what to expect.
After applying a topical anesthetic, a handheld device with fine needles will lightly implant pigments into your skin along the natural swoop of your contours or existing lashes. These hair-like strokes resemble natural brow hairs.
Depending on your skin type and the pigment color used, touch-ups may be required to maintain the best results. Microblading can take anywhere from 30 minutes to 2 hours depending on your needs, but the results are long-lasting!
Benefits of Microblading
Microblading is a safe, effective treatment for fuller, natural-looking eyebrows. The advantages of Microblading include:
Fully customized eyebrows
Saves time in the morning
Eyebrow Tattoo Removal Services
a|k Studios, is well-versed in many areas of permanent makeup which is how we are able to specify our removal services. Our owner, Amy Kernahan, is famous throughout the region (including the five boroughs of New York City) for her masterful approach to the micropigmentation arts. But we also understand how delicate of a procedure it can be to remove permanent eyebrow makeup and we are able to provide a comfortable solution for our clients.
Any type of permanent makeup removal relies on quick, concentrated beams of light energy to disperse cosmetic tattoos (such as microblading) without harming the surrounding skin. Our laser micropigmentation removal process is delicate and accurate enough to treat hair-fine microblading strokes along your brow for a brand new blank canvas.
Benefits of Permanent Makeup Removal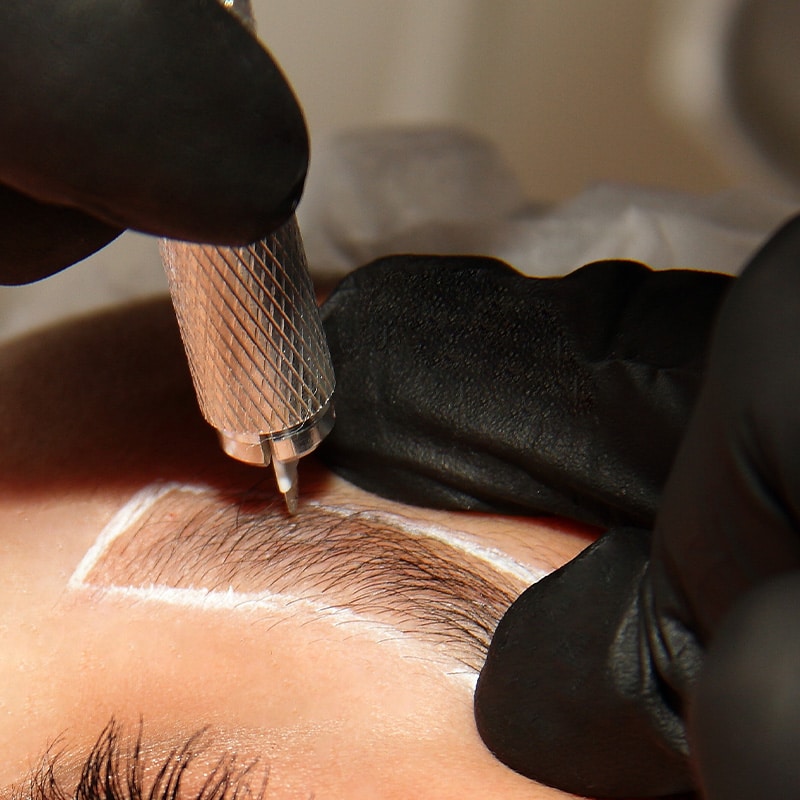 Reshape and Refine Your Brows with a|k Studios
You're an ideal candidate if you've experienced thin brows due to hair loss or alopecia, want to save time in the mornings, or just want to enhance your eyebrows. Most healthy adults, both male and female, can benefit from this innovative technique. 
At a|k Studios, we are dedicated to creating results you're excited about! We can customize pigment color and eyebrow shape to meet your needs and schedule touch-up appointments to keep your brows well-groomed for years to come! For more information or to schedule a consultation today, contact a|k Studios in Milford, PA.
Microblading FAQs
Microblading can last anywhere between 18 and 24 months! Once pigment from the procedure begins to noticeably fade, you'll need to come back for a "touch-up" application. Depending on your skin type and preferred look, touch-ups may be necessary every 6 months to 1 year.
Our Microblading process is stress-free, comfortable, and the perfect way to get great brows. We use a topical anesthetic so there is very little discomfort. In fact, many clients fall asleep during the treatment!
It takes approximately 7-14 days for the brows to heal over, and about 1 month for the color to fully set in. We recommend following your aftercare instructions, which are essential in the healing process in order to achieve the best results.