Leading-Edge Cosmetic Laser Services in Milford, PA
At a|k Studios, we know how to focus beams of powerful laser light to achieve the results you desire most. If you're looking to ditch your daily shaving routine, remove an embarrassing tattoo, or wipe the slate clean with permanent makeup, we've got a laser service that's right for you.
Laser Hair Removal
By conservative estimates, women spend up to an hour shaving in the shower each week. But imagine if you could have that time back to spend reading, preparing for the day, or relaxing each morning before slaying the workday as you always do. Men, too, could use a break in certain hard-to-shave areas where hair growth is neither comfortable nor desired.
By channeling light (and therefore, heat) into your hair shaft, follicle, and bulb, laser hair removal can permanently reduce the rate, thickness, and impact of hair growth in targeted areas. When the hair bulb is destroyed, that hair will not grow back—ever. Best of all, laser hair removal can be used to treat multiple areas of the body, including your legs, armpits, upper lip, chin, & bikini line.
Benefits of Laser Hair Removal
Comfortable (minor sensation of heat)
Slighter hairs (thinner & less visible)
Laser Tattoo Removal
We know how it goes—you had a meaningful trip or moment when you were young and decided to memorialize the occasion with a bit of ink. But unfortunately, as we grow and mature, our tattoos stay the same. Thankfully, that "permanent" art in your skin isn't as tough as advertised.
Laser tattoo removal uses picosecond bursts of light energy to break up the ink in your dermis (middle layer of skin). Once disbanded, these pigments are naturally processed out of your body, giving your skin a clean lease on life.
Benefits of Laser Tattoo Removal
Can remove entire tattoos
No more uncomfortable than getting a tattoo in the first place
Permanent Makeup Removal
At a|k Studios, we know a thing or twenty about permanent makeup. Our owner, Amy Kernahan, is famous throughout the region (including the five boroughs of New York City) for her masterful approach to the micropigmentation arts. But we also understand that what may have worked for you a few years ago may not work as well for you today.
Permanent makeup removal relies on quick, concentrated beams of light energy to disperse cosmetic tattoos (such as microblading) without harming the surrounding skin. Our laser micropigmentation removal process is delicate and honed enough to treat hair-fine microblading strokes along your brow for a brand new blank canvas.
Benefits of Permanent Makeup Removal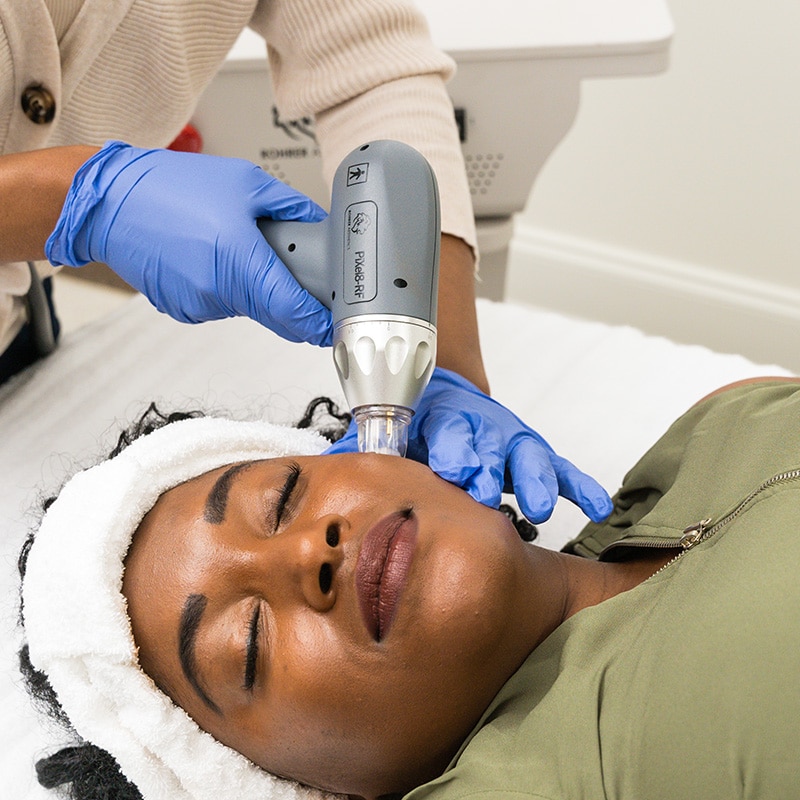 Reclaim Your Skin & Your Time with Cosmetic Laser Services from a|k Studios
Your skin constantly evolves as you grow and mature. But some features (like tattoos and permanent makeup) may not always grow along with you. Thankfully, your skin's natural response to light energy may provide a solution.
When you visit a|k Studios in Milford, PA, you're part of the family, part of the fun, and part of our compassionate beauty tribe. With our suite of laser services, you can wipe the slate clean for a more authentic look to match your most up-to-date self. Call us at (570) 832-1946 to schedule your treatment or contact us online today.
Cosmetic Laser Services FAQs
Yes, when a laser hair removal treatment session successfully targets and destroys a hair bulb, that hair bulb will never produce hair again. Depending on the size of the treatment area, you may require multiple laser hair removal appointments for the best results.
Unfortunately, it's not always possible to destroy all the hair bulbs in a targeted area. But even when the bulb is not destroyed, treated hair should grow back slower, thinner, and with less visible impact for significantly less shaving on average.
Yes, but some pigments are quicker and easier to disperse than others. Black pigments are the most successfully treated, while green and red pigments require more time and effort. Laser tattoo removal can treat tattoos of various sizes, colors, shapes, and in various locations on the body. Depending on these factors, you may need more or fewer appointments to successfully eliminate your tattoo.
Of course! Once the treatment area has healed, we'll speak with you about redoing your permanent makeup, but there's nothing stopping you from receiving additional microblading treatments after having previous work removed.